ICF reaches out to abused, abandoned and homeless children living on the streets and slums of Uganda's capital city, Kampala. We offer them the following services;
We reconcile them back to their families (whether immediate or extended)
Those that we are unable to reconcile back to their families we rent them houses in groups and look after them from there
We source educational opportunities in vocational skills
Food commodities (either ready lunch that we cook together with them or dry food commodities like beans and corn flour)
We empower women in slums with economic sustainability projects so that they can look after their children to prevent them from running to the streets.
We protect them from any form of abuse from anyone
We take them for medical treatment, HIV testing and counseling, and immunization for toddlers
We have emergency response programs for children living on the streets
We create awareness for the plight of street children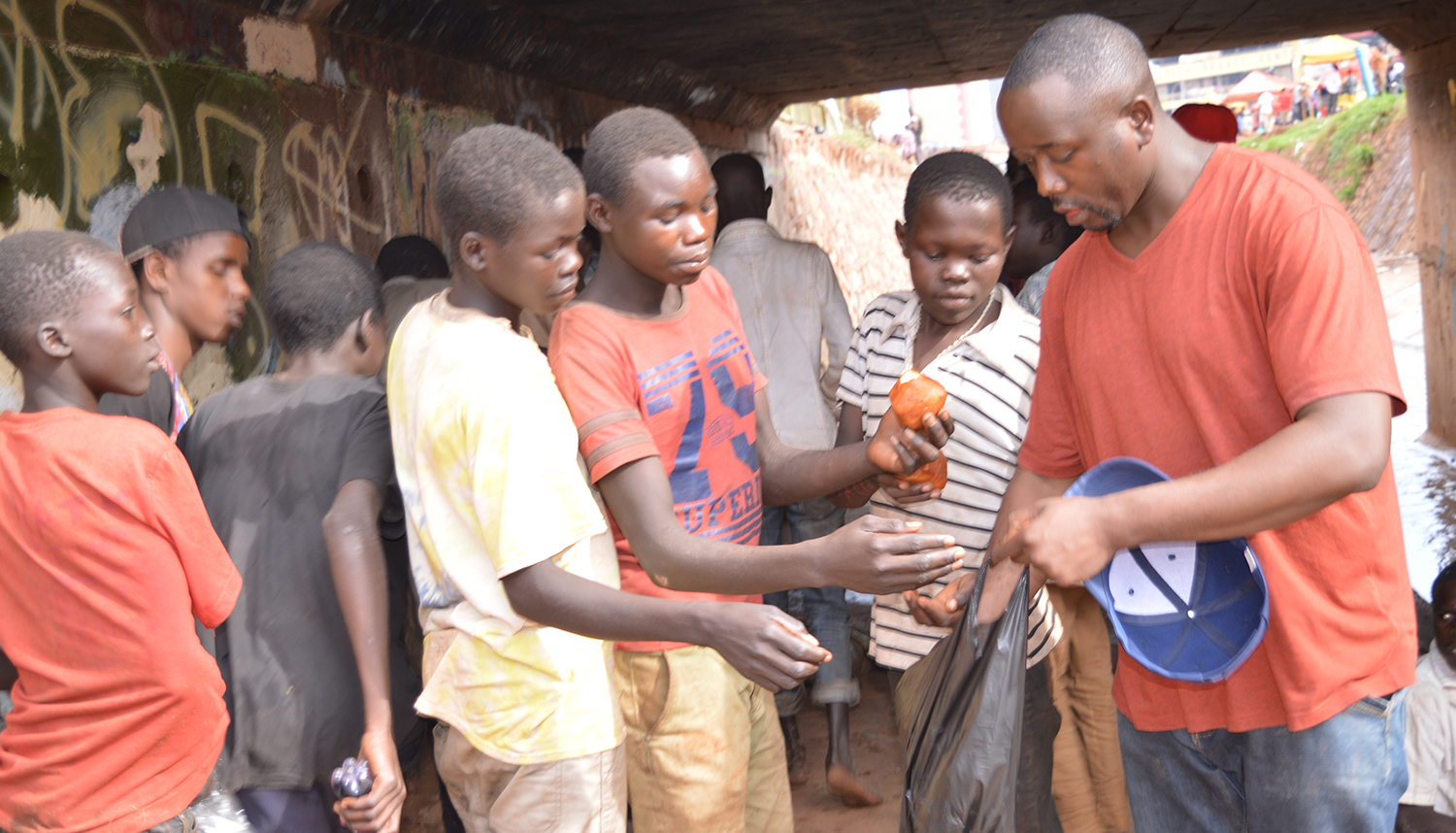 WHAT TAKES CHILDREN TO THE STREETS?
Many circumstances push children to the streets. These include, but not limited to;
Child abuse and exploitation (physical, sexual, and emotional) from relatives
Abject poverty
Separated families due to divorce, death, abandonment and abuse.
Lack of basic needs (food, cloths, medical care)
Pressure from parents or relatives on the children to also contribute to home needs like food
Dropping out of school
Lack of positive parenting and good role models
Discrimination if the children live in extended families
Child labor at the hands of their families, neighbors, or the communities
Weak systems for child protection
Starvation, hunger or sharing food with animals
Street visits & Day and Night Surveys
With the help of our social workers, we visit the streets often to identify children on the streets. Day and night surveys are also carried out on a quarterly basis to establish the number of part time and full time children on the streets. The causes and numbers of children on the streets are established and appropriate help is given to the children.

a. Categories of children on the streets;
i. Part-time children on the streets.
• Comprise of 60% of  children on the streets
• They spend most of their active hours on the streets and retire later in the evening to sleep in the slum communities.
• They are the bread-winners and responsible for their entire families.
• They either find work or beg in the streets.
ii. Full-time children on the streets.
• Comprise of 40% of  children on the streets
• They work and live on the streets, and have no contact with their families
• They are engaged in sniffing drugs, sexual abuse and petty crimes.
• They are usually victims of mob-justice when caught in crime.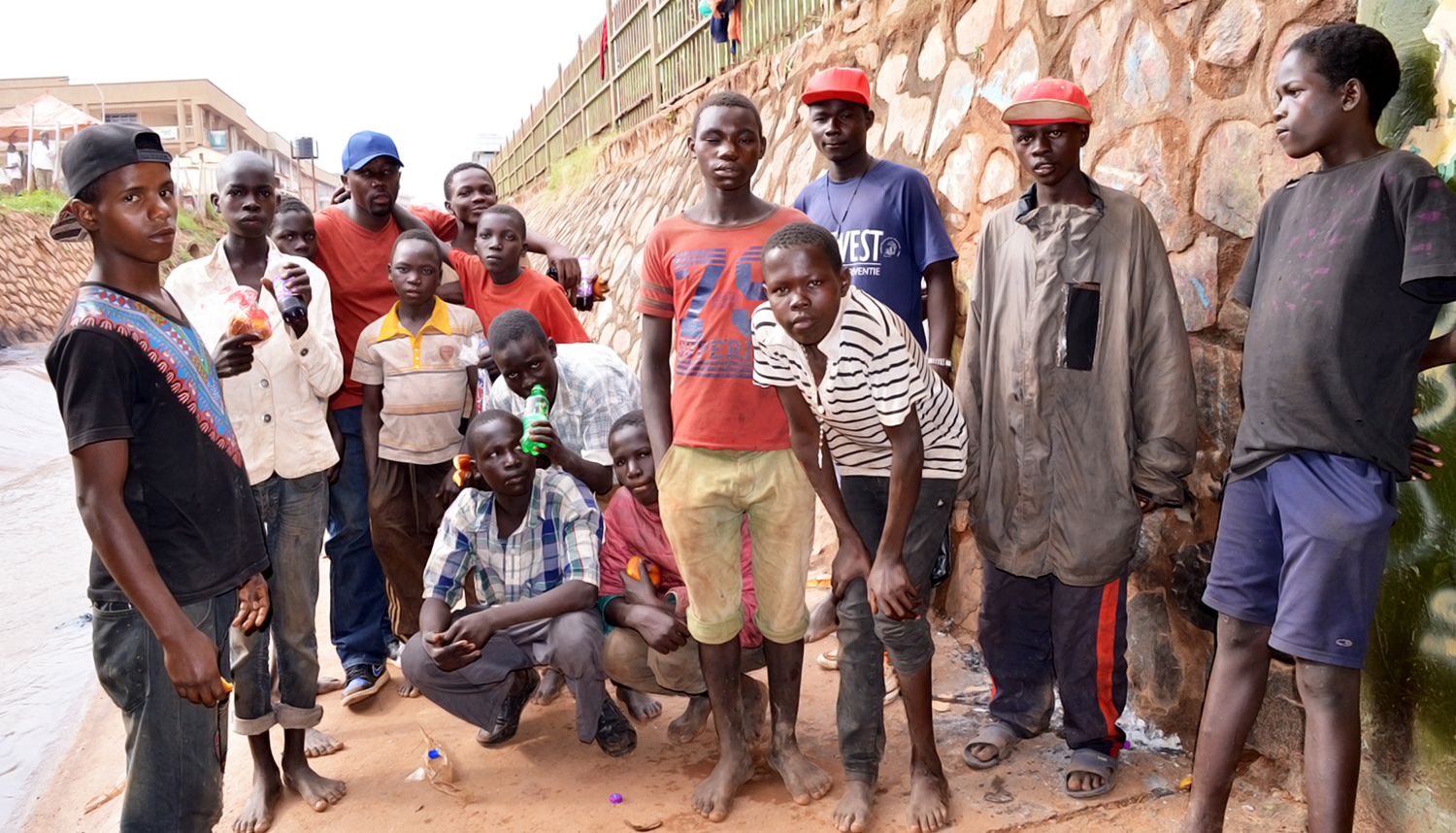 b. What they do on the streets;
On the streets, children engage themselves in different activities such as: - Child labor (odd jobs ranging from cleaning to carrying heavy loads), Theft, Begging, Sniffing glue/petroleum, Drug abuse, Sexual abuse and use of vulgar language.

c. Problems children face while on streets;
Children on the streets suffer harassment, cold nights, various sicknesses, child abuse, child labor, sexual abuse, HIV/AIDS, hunger, lack of sanitary facilities, mob justice and many times they are sent to prison for petty crimes because they do not have anyone to bail them out.