Donate with Paypal. Send Paypal to;
Donate to I am Children Foundation with World Remmit using the information below.
Name:                                    Mbazira Deric
Phone Number:                     +256782729635
Carrier:                                 MTN Mobile Money
Email:                                  This email address is being protected from spambots. You need JavaScript enabled to view it.
 Location:                             Wakiso Uganda
  Click the button to begin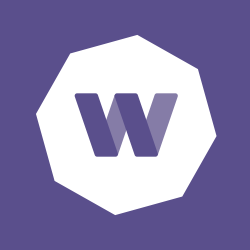 The generous will themselves be blessed, forthey share their food with the poor. (Proverbs 22:9)
ICF is only possible because of the grants and donations we receive each year. We get many requests from schools in Uganda to expand our services, but we're limited by our funding from people who value our work and believe in our mission.  

If you're moved by the work we're doing in Kampala's slum communities and are interested in fundraising for ICF, below are some creative nonprofit organization fundraiser ideas:

Donations instead of gifts;

Have a birthday coming up or Christmas around the corner? Instead of another T-shirt, ask friends and family to donate money to ICF this year to provide the gift of children's education and empowerment. To make the donation personally, you can even ask for donations in the dollar amount of your age, so if you're 30, ask for $30 donation amounts!

Collect Pledge Dollars for an Athletic Challenge;

Bike 100 miles, swim for 2 hours, and sign up for a 10K, get a group of friends involved and walk to the next town and back. Ask people to pledge money towards accomplishing your goal.
 
Campus Group, Community Organization and Religious Clubs;

In a fraternity and other campus group and looking for an organization to raise money for? Or maybe you're part of a community organization or religious group of people who want to make a real difference in the world. Let your imagination run wild on the fun and creative ways your group can raise funds.  

Host a House Party;

Invite your friends, colleagues and family over for a fundraising party. Instead of asking people to bring an appetizer or bottle of wine, suggest they donate that amount to ICF Here are some ideas for your party:

• Show our videos to tell the story of our organization and mission, showing our impact on the lives of young women and girls.
• Print out information sheets pdf about ICF, and place them at the plates during a seated dinner.
• Set the mood by serving traditional Ugandan dishes and playing Ugandan music.

Looking for other ways to get involved with ICF?  You can make a donation to our nonprofit or apply your skills as a volunteer.